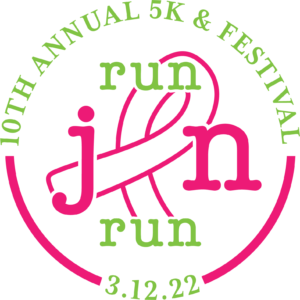 The 10th Annual Run Jen Run 5K and Festival will take place at the beautiful Symphony Park in SouthPark. All proceeds benefit Go Jen Go's Grants Fund providing hope and critical financial assistance to families in the greater Charlotte area who are battling breast cancer.
The funds help cover household expenses including rent, utilities, transportation, and groceries/necessities. Go Jen Go was founded by Joe & Jen Pagani, a Charlotte mom and Ironman athlete who lost her battle with breast cancer in 2014. Her legacy continues as we help cover the day-to-day finances so families can focus on their fight against breast cancer.
How You Can Make An Impact
Register to run (or walk!) at our in-person event on March 12, 2022, at Symphony Park. Your participation helps raise critical funds for our Grants program helping local breast cancer patients.
In addition to the race, we have a festival afterward with music, a Kids Fun Zone full of games, bounce houses, and fun! We will have adult beverages (for those 21 years or older), local food vendors, and community-driven sponsors showcasing their businesses.
Create A Team
Ask your family, friends, and co-workers to join you by creating a team! We will have a spirit competition for the most creative team, so be sure to stand out on race day!
Fundraise
Donations make a huge impact! With your financial support, we can assist all of the eligible breast cancer patients as soon as they need it! Click here to donate, or you have the choice to donate to a participant of the event.
Survivors & Thrivers
Breast cancer survivors and thrivers will receive VIP treatment to celebrate them and give them a space to relax, feel supported and connect with one another.
Jen's Garden of Hope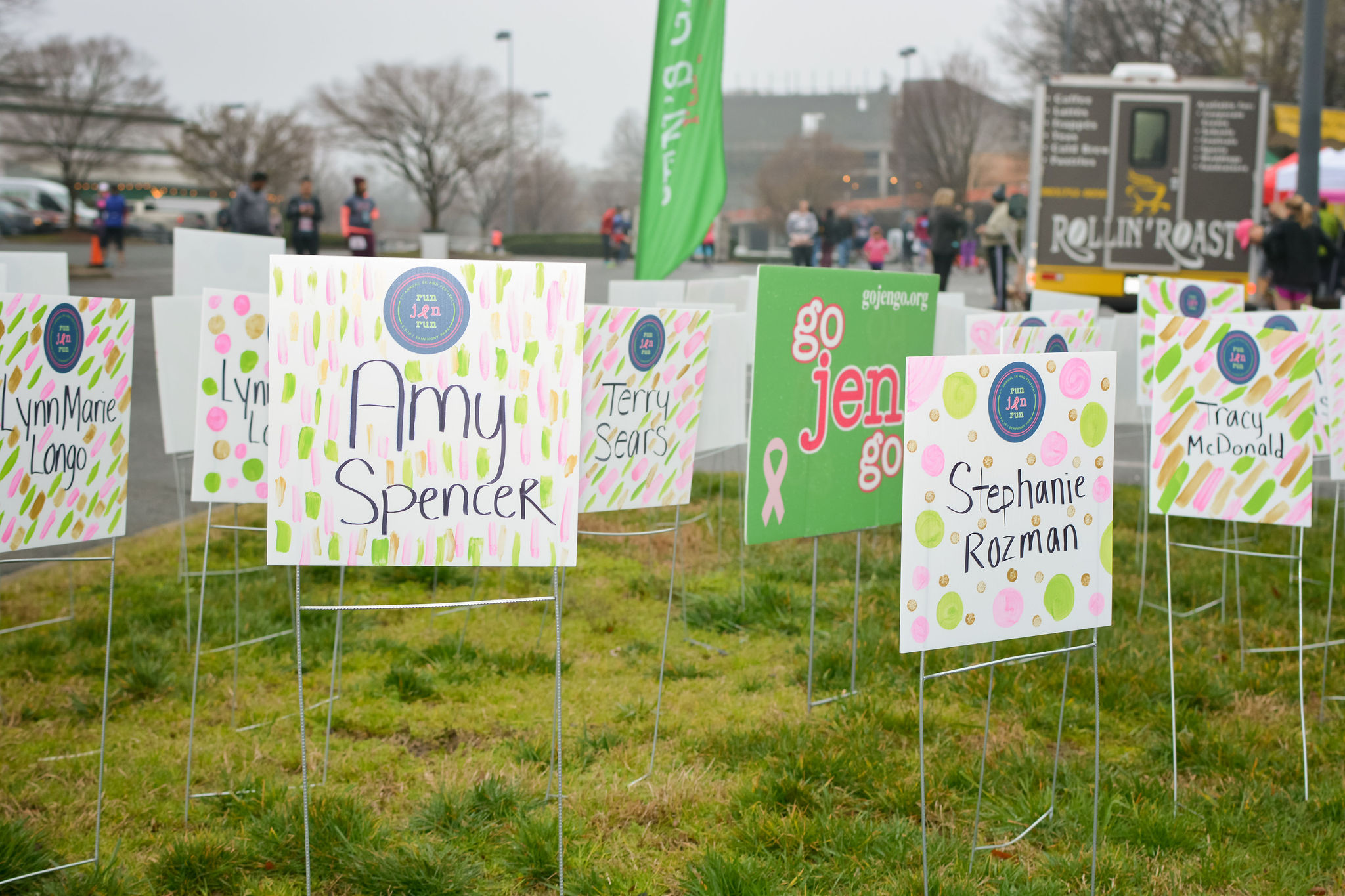 Jen's Garden of Hope is where you can see Signs of Hope purchased in memory of or in honor of loved ones who are battling breast cancer, are in remission, and those who have passed away. You can purchase Signs of Hope to be part of the garden and take your sign with you after the race.
Click logo below to visit our race website!